Testimonials for Brine Shrimp Direct
What Customers Say About Our . . .
(Click the links above to read their comments.)
Great Products
"We Just wanted to tell you how pleased we are with your foods. Our breeding pairs (Angels) are in the best shape ever and our fry are growing by leaps and bounds."
— Susan Hatton
"I get my eggs at brineshrimpdirect, and have never had any hatching problems."
— Debi, ReefCentral.com forums
"I ordered your Grade A eggs, and I just had to email you and let you know that they are great. I have used many others, and yours are the best by far. The hatch rate of 80% is more like 95%. I can't believe it! I breed Discus and German Blue Rams, and with the other brands of brine shrimp eggs I was having problems with keeping them fed 3 times a day. That was with 4 cones a day; now I keep them happily feed with only 2 cones. I would like to say thank you and let you know I WILL be a return customer. You guys have a great product and your prices are great too. Thank you and keep up the great job!"
— Michael Foss, Syracuse, UT
"I just wanted to tell you how great I think your products are. I have a Heinz-57 variety of fish, and although I got pretty lazy about rotating fish food, my loaches and glowlight and cardinal tetras have maintained spectacular color — which doesn't always happen when I back off the frozen bloodworms. I'm a believer!"
— Eileen Schwab
"It is the second time I ordered 'Nannochloropsis' (algae) from your company. It is THE perfect food to raise DAPHNIA. Even though I ordered small amounts, customer service was outstanding, and my order shipped out quick."
— Thanks, J.S.
"I thought you'd like a word from your Canadian customers. I have ordered your Golden Pearls and brine shrimp, both decapsulated and hatchout cysts. Not only is it worth the money spent, they are worth their weight in gold! An avid hobbyist and small-time breeder like me finds value in great deals like this. Thank you!"
— Sue, Ontario, Canada
"I cannot buy fresh food around here like you have!!! Please send me your Tropical, Plankton Gold, Brine Shrimp, and Deli flake 11-ounce packages. Thanks."
— S.H.
"I have African butterflyfish. They are very, very finicky eaters. Chris (at Brine Shrimp Direct) recommended Freeze-dried Mysis. Within minutes of my first feeding, my fish were eating healthy again!"
— Brian Mahieu, Franklin, MO
"The best krill I've seen, and the fish love it. It is fresh and smells wonderful."
— Robert Kahn, Bronx, NY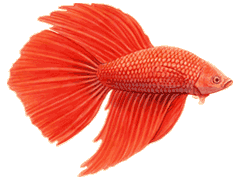 ---
Great Prices
"Excellent value!"
— D. Quata, Utah
"Hi . . . Just another order . . . thanks for doing a great job! One bag of Freeze-dried Bloodworms (last size you sent was fine) and 14 lbs. Frozen Brine Shrimp . . . Please total with shipping — thank you!"
— Wendi S., CA
"I just want to say thank you for the prompt order processing. I have ordered from you several times, and each time there's a surprise. I received a complimentary Golden Pearls, and my Discus fry love it. The Web site looks great, and your products are by far THE BEST and most AFFORDABLE. I would definitely recommend you to all my friends."
— K., San Francisco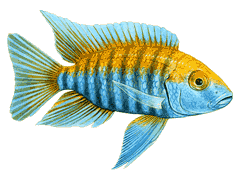 ---
Great Service
"We have had nothing but excellent service from your company. Keep up the excellent standards."
— Susan Hatton
"Even though I ordered small amounts, customer service was outstanding, and my order shipped out quick."
— J.S.
"Just a small note to say thanks for your excellent service. I ordered two 16-oz. cans of premium brine shrimp, and they were delivered in 4 days, which is ideal for me. And even better, I live in GREAT BRITAIN! So again I say thanks for your service and I will reorder from you next time."
— M. Goff, Scotland, U.K.
"Great product! Your brine shrimp hatched very well and were extremely healthy. Also, the vial of Golden Pearls was very much enjoyed by the fish! Excellent value!"
— D. Quata, Utah
"Thank you very much for your advice and fast shipping."
— Best Regards, H.
"The quality of products and services here is unmatched anywhere — I've been a loyal customer for several years now. Mahalo! (thanks). Aloha."
— Darryl Tsutsui, Pearl City, HI
---
Great Company
"Thank you very much! Keep up the good work. You guys are awesome — beyond expectations!"
— Gus
" I have been a customer of Brine Shrimp Direct for years. You can't find a better company as far as their foods go or the people that work there. Been very satisfied with both. Their prices are excellent and speak for themselves. Plus, they provide their customers with a source of information on their food. Also I like getting the "little extras." This gives me a chance to try out something new. Keep up the good work."
— Something Fishy, Hilo, Hawaii
"Hello Brine Shrimp Direct! Just wanted to let you know that my roommate went to your warehouse to pick up some decapsulated brine shrimp and she was given a bunch of free stuff: coffee mug, and sample packs of food. Well, when she got home (all the way to Canada) and showed me all the stuff, I was very impressed. All my fry love the golden pearls!!! I will definitely be placing an order for them! Thanks so much for the great friendly service — she said it was outstanding!"
— Kathy
"Dear Brine Shrimp Direct: I recently began using your decapsulated brine shrimp eggs, and my fish are gobbling them up! Since I feed very few each day, my 16-oz. pack will last a very long time, months or longer. How should I store decapsulated eggs? By the way, thanks for the free samples of Golden Pearls — my fish dig them, so I'll be ordering more soon."
— Kevin W.
"Thanks for the kind words, Kevin. There are no specific storage requirements for decapsulated brine shrimp eggs — just keep cool and dry."
— BSD Staff
"You have excellent prices! Question: How do I enrich BBS (baby brine shrimp)? Also, where can I purchase it?"
— G.L.
"Thank you, G.L. SELCO is a good enrichment for brine shrimp."
— BSD Staff
"I am a newbie with brine shrimp. I love your prices. Can anyone tell me what to feed brine shrimp?"
— G.D.
"Spirulina powder or Torula yeast or algae paste work wonderfully."
— BSD Staff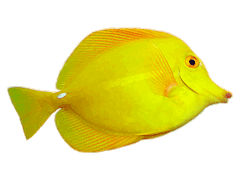 ---
Great Web Site
"I love your site."
— D.H.
"You have a great site on brine shrimp — and incredible prices."
— J.M.K.
"I must say, your information is very helpful. My order arrived yesterday and my fish gobbled up the bloodworms."
— R.G.
"The Web site looks great, and your products are by far THE BEST and MOST AFFORDABLE."
— K., San Francisco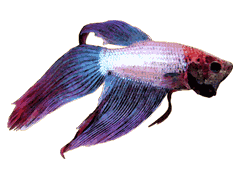 ---