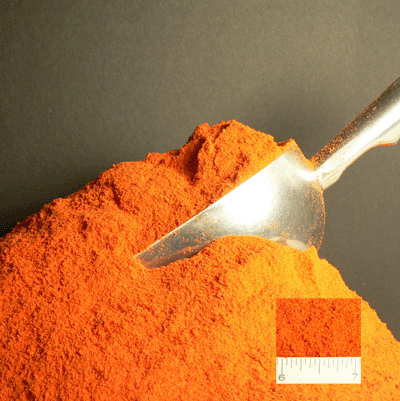 Arctic Copepod Powder
Calanoid copepods, including cyclo poids, have adapted to the harsh environment of shallow high Arctic ponds and 24-hour solar exposure through the assimilation of photopotective pigments. These select populations of nutrient-rich copepods are collected in managed harvests and used by ornamental fish-keepers and reef enthusiasts because of their incredibly high levels of carotenoids (astaxanthin, cryptoxanthin, echinenone). Our product is dried using low-temperatures to preserve these valuable anti-oxidants and color enhancing properties. Feed directly or as an additive. Add a veritable blast of natural carotene to your DIY diets!
Proximate Analysis: Protein, 65%; Fat, 9%; Ash, 12%; Chitin, 3%; Salt (NaCl), 9.5%; Astaxanthin, 400 ppm.