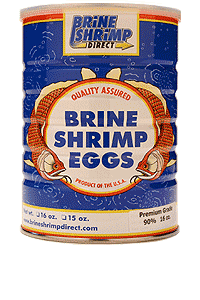 Economy Grade Brine Shrimp Eggs
We guarantee a minimum hatch-out of 195,000 nauplii (baby brine shrimp) per gram of cysts following a 24 hour incubation period. Based on the most recent harvest, this equates to a hatch-out of approximately 75%. Economy Grade Brine Shrimp Eggs require a little extra time, but the price makes it worthwhile. A two step separation is a simple and effective way to separate and eliminate shell and unhatched eggs.

For tips on hatching and storage procedures, visit our FAQ's page.