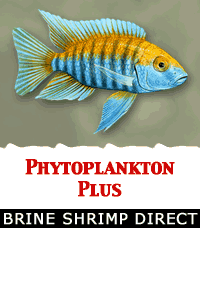 Phytoplankton Flake Plus
Specialized feed for herbivorous and omnivorous fish with natural color enhancers.
Proximate Analysis: Protein 40%; Fat 9%; Ash 8%; Moisture 7%; Vitamin C 2,000 ppm; astaxanthin 400 ppm.
Ingredients: Yeast, soy, phytoplankton (spirulina and kelp), egg, milk products, wheat gluten, Carophyll (source of astaxanthin),fresh frozen daphnia, phospholipids, HUFA concentrate, vitamin and mineral premix.
Contains no artificial colors or preservatives.