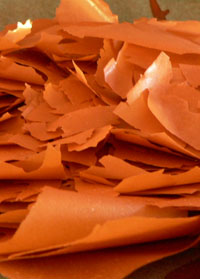 Mysis Diet Enriched with SELCO
Our new MYSIS DIET Enriched with SELCO is made with fresh-frozen mysis shrimp* combined with high quality marine proteins, garlic, high DHA marine oils, color enhancers (Astaxanthin 600 ppm) and Vitamin C. But unlike over-processed, over-hyped and over-priced marine pellets found on pet store shelves, our MYSIS DIET Enriched with SELCO is prepared using low-temperature drying technology, delivers as promised*, and is reasonably priced.
Low temperature processing, unlike pelleting, extrusion, and conventional flaking surpasses all others methods for preserving lipids and vitamins and maintaining the integrity of marine proteins and attractants - giving our customers even greater assurance that all the care, time and money that they spend on their show and reef tanks would be equaled by our product.
Find out today what separates us from our competitors!
Ingredients: Mysis shrimp (wet. wt.), marine protein, yeast protein, krill, gluten, soy protein, starch, shellfish hydrolysate, casein, egg, spirulina, garlic, lecithin, fish oil, vitamin and mineral premix, betaine, choline, vitamin C, phaffia and carophyll (source of astaxanthin).

Analysis (Wasatch Laboratories, LLC): Protein, 55%; Lipid,10.8%; Ash, 6.7%; Fiber, 1.9%; Moisture, 8%; Astaxanthin, 600 ppm*; stabilized Vitamin C, 1,000 ppm.

*Over 80 lbs. of fresh, frozen mysis go into every 250 lb. batch.

**Calclulated